Newsletter
2017-01-18
Pewter newsletter June 2021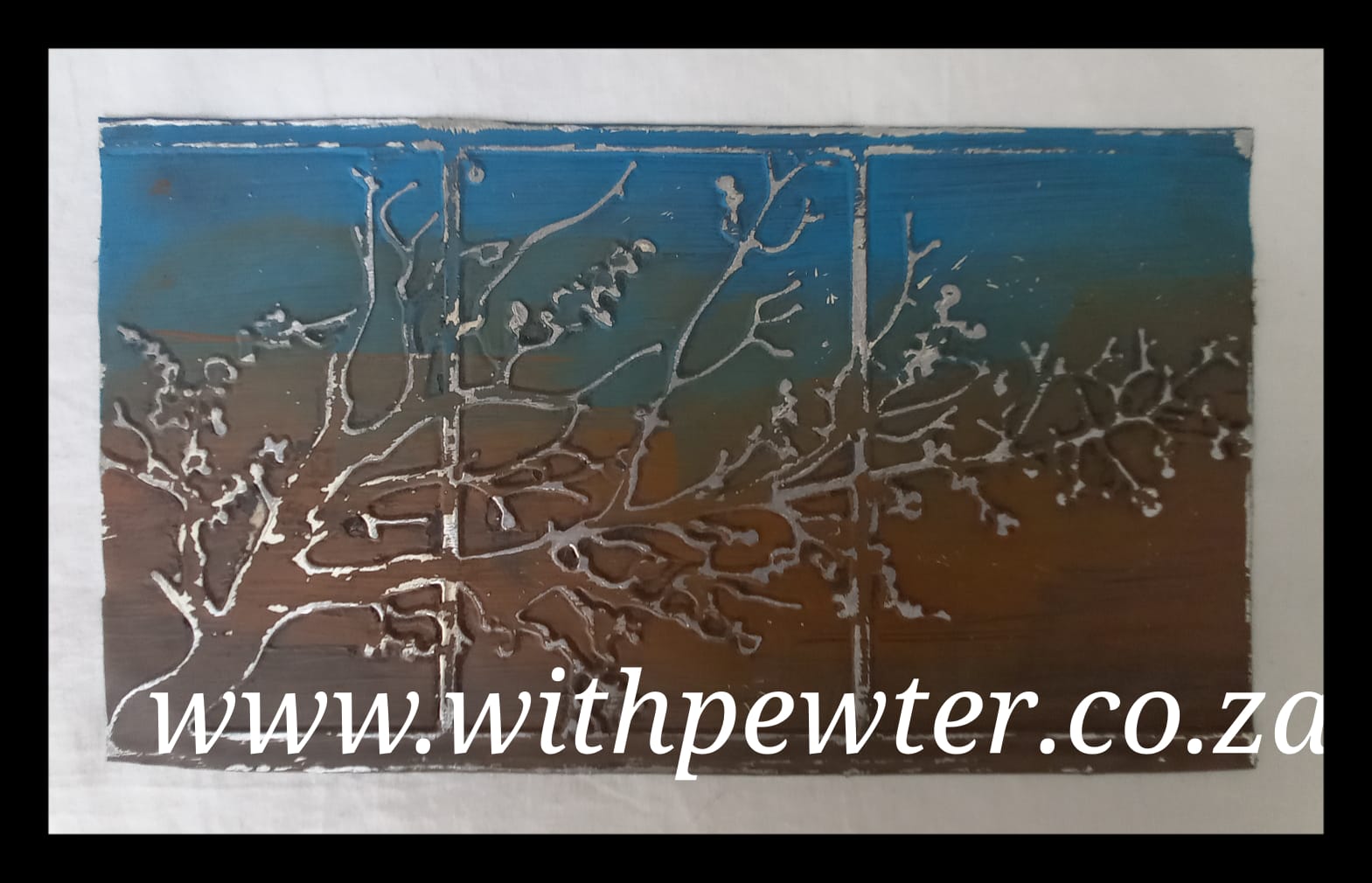 Workshop details for class to be offered in June 2021:
Special regulations for covid 19: space dividers between clients, reduced seating to ensure social distancing, santizer available during class. You are welcome to bring your own tools to use in class, but I can ensure you that the studio and equipment are cleaned and sanitized. Please remember to wear your mask during class.
Trees on canvass: 05, 12 & 19 June 2021 (R380)
Time: 9h00 - 12h00
Place: 370 Gladstone Kloofsig, Centurion (Coordinates: S 25° 48.629, O 28°12.339)
Join us to design modern trees with stencils, and finished of with colour. The final product will be mounted on a canvass. Different designs will be made available to choose from. The class fee includes all the material used for the completion of the project . A fresh cup of coffee will also be served. You are welcome to use my tools in class.
Limited space available, please book as soon as possible. Please remember when you book your payment is the confirmation for the class.
Kind regards
Elna